How To Import Another Blender File
GOAL
Today's goal is to show how to import data from another blender file.
We can import .fbx, .obj and so on by "menu File>import", but how can we import .blend file to current scene?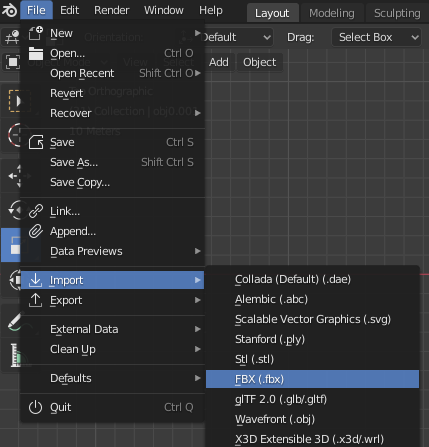 I have 2 blender scene and want to import scene_from.blend to scene_to.blend directly.

Environment
Blender2.83(LTS)
Windows 10
Method
Click File>Append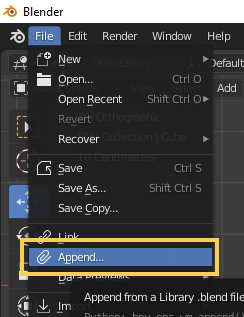 Double click the scene you want to import. Then select what you want. In my case, I imported collection that contains all objects.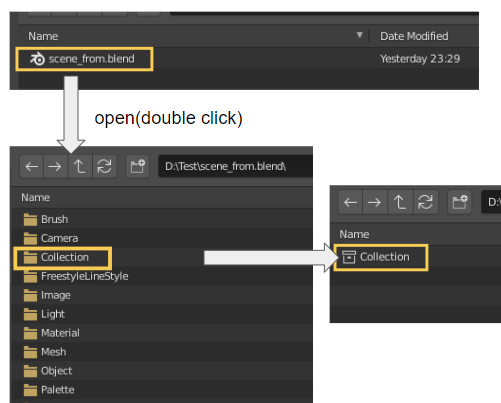 Result of "Append"
The objects in scene_from.blend is imported to scene_to.blend with their materials.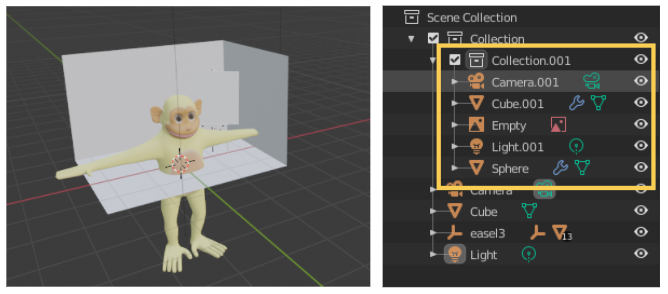 Supplement
Link
You can use File>Link too, but the result is different.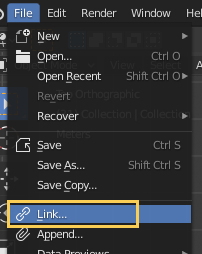 Result of "Link"
You can't modify linked objects in scene_to.blend. If you'd like to modify the object, change the scene_from.blend.