How To Show Menu Items of Armature in Blender
This is a trouble shooting in Blender.
Problem
The items "Single Bone", "Human", "Animal" and so on doesn't show even though Add > Armature clicked. And the menu items about Armature doesn't exist.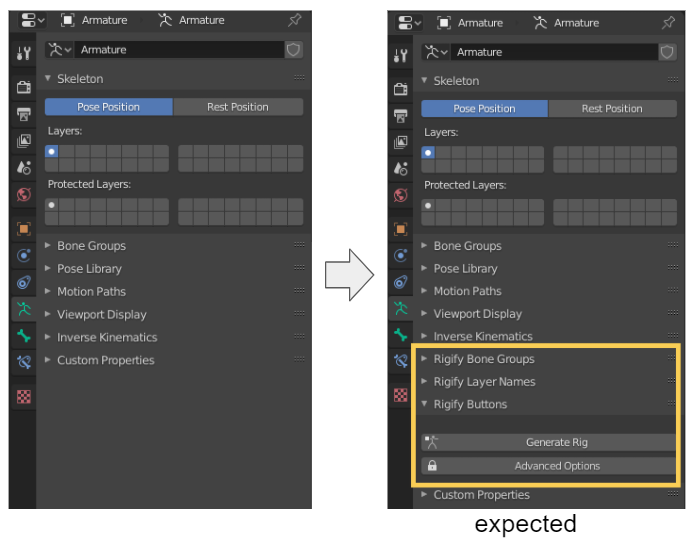 Environment
Blender2.83(LTS)
Windows10
Solution
Activate "Rigging: Rigify" addon.
Click File > Preferences and search and activate the addon named "Rigging: Rigify".