What is "Color" in Object Properties in Blender
GOAL
To understand how to use object color.
Environment
Blender 2.83
Windows 10
What is Object Properties?
The Properties shows and allows editing of many active data, including the active scene and object.

from Properties page in Blender2.91 Manual
You can change the attributes of the object from "Object Properties" tab. The color can be set in the "Visibility" menu.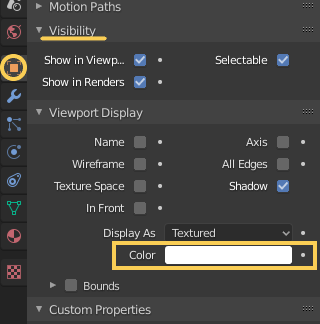 How to display the object color
1. Change the object color
2. Change the renderer into "Workbench"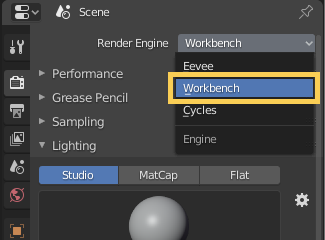 The Workbench Engine is a render engine optimized for fast rendering during modeling and animation preview.

from Introduction of workbench in Blender2.91 Manual
3. Set the color "Object"
You can select colors that the Workbench uses to render objects from single, Object, Material, Random, Vertex and Texture. See "Color" page of workbench in Blender2.91 Manual for details.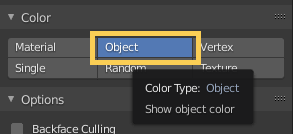 4. Rendering
Change the viewport shading "rendered".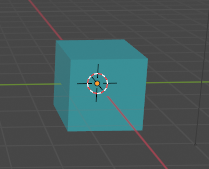 Rendered result